CITYWORKS
Cityworks is a year-round program in which Coyote youth work with professional artists to create site-specific art. It is an opportunity for Coyote's young artists and alumni to hone their skills
while also developing their identity as artists. A corps of youth artists is put together for each CityWorks project.
Over 300 Cityworks artists have created site-specific installations since 1987.
GOALS
Introduce young people to the power of public art

Build young people's connection to and investment in their community

Provide young people with a forum for sharing their voice and perspective

Foster collaboration among diverse youth as they develop ideas around a central theme

Create well thought-out and skillfully produced artwork that speaks to the larger community
SUCCESS
Over 300 young CityWorks artists have connected with their community by creating public art and performances since 1987. Seeing their work in prominent public venues gives these young artists a sense of accomplishment and civic pride, and connects them to the issues and welfare of their community in new ways.
SCOPE
Each project is designed and created by 6-12 Coyote youth who work alongside experienced public artists to dream up and execute the art or performance. Projects typically take 20-30 hours of work over the course of a few weeks. Every project is different and built to specifications. DREAM BIG!
CITYWORKS FOR YOUTH ARTISTS
I'm a youth and I want to be involved in CityWorks!
CITYWORKS FOR INDIVIDUALS + BUSINESSES
I'm interested in commissioning Coyote for a project!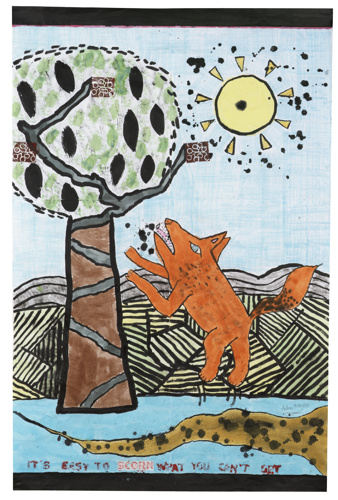 CITYWORKS FOR SOCIAL SERVICE PROVIDERS
CityWorks began as a self-sustaining program in which businesses paid commissioning fees to cover the costs of artist fees and materials. Coyote now also offers its CityWorks projects to social service organizations, local non-profits, and neighborhood groups for little or no fee.