Studio Coyote Classes
Studio Coyote runs yearround, following Seattle Public Schools' schedule. During the winter, spring, and fall you'll find an abundance of 20-hour weekend sessions as well as weeklong sessions over breaks. Summer is packed full of weekly, 20-hour courses and runs June - August.
FALL REGISTRATION IS NOW OPEN!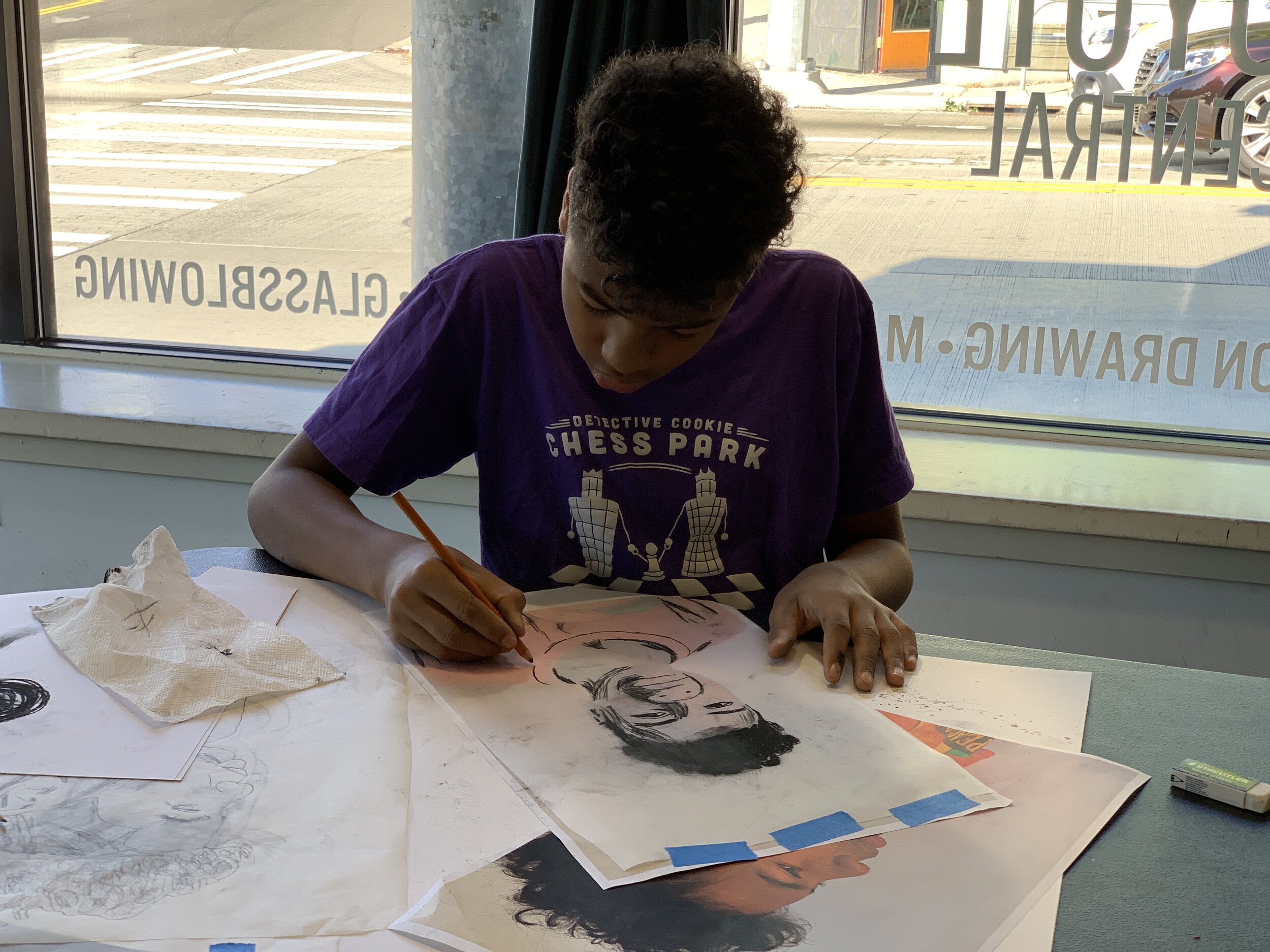 WEEKEND SESSIONS: October 19 - December 8
HOLIDAY BREAK: December 27 - December 31
FALL REGISTRATION + REFUND POLICY: At the time of registration, $50/course becomes non-refundable. No refunds will be issued after OCTOBER 1, 2019. Cancellations made less than one week prior to the start of the course will incur an additional $50 penalty/course. Please schedule with care!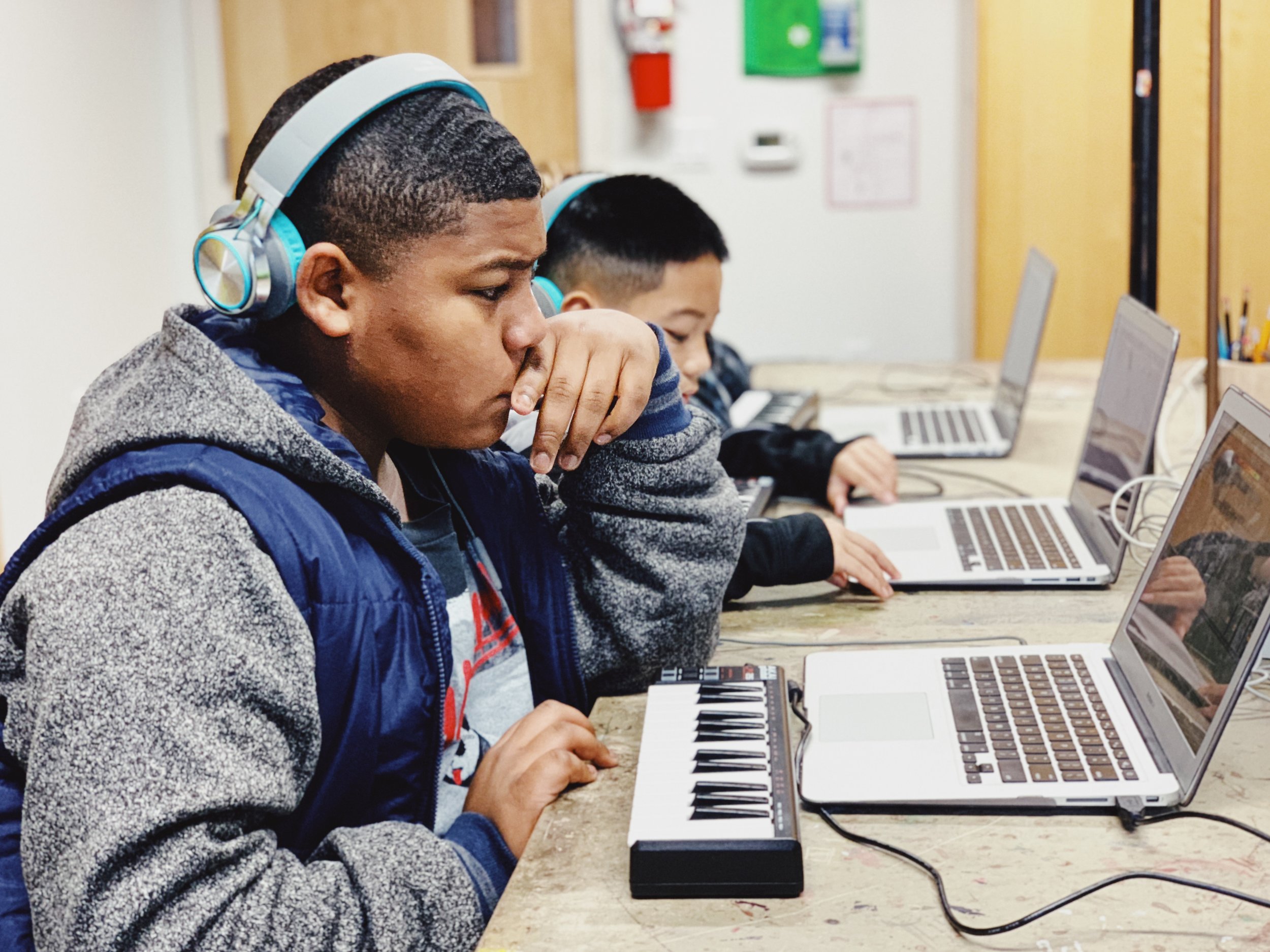 ALL STUDIO CLASSES ARE PAY-WHAT-YOU-CAN!
Studio Classes are hands-on, project-based, 20-hour courses with professionals in creative fields for youth aged 10-15.
FREQUENTLY ASKED QUESTIONS
HOW DO I SIGN INTO MY ACCOUNT?
Need to review your schedule, update your account, or make a payment? You can do so by accessing your Active.net account. Please be sure to only create ONE account for your family! Multiple accounts cannot be deleted.
WHAT AGES DOES COYOTE SERVE?
Coyote classes are suitable for 10 - 15 year olds. There are NO exceptions to the younger age range. Your student MUST be 10 to participate. During the summer we offer a handful of 13-16 year old courses. These are the ONLY exceptions to the rule.
WHEN IS PAYMENT DUE?
All payments are due at the time of registration unless otherwise arranged.
If you have requested tuition assistance, arranged a payment plan, or bartered goods/services, you're required to follow the terms of your agreement as arranged with Coyote staff. If you're not sure whether you're set to go, just give us a call. We're happy to help!
HOW DO I REQUEST TUITION ASSISTANCE AND PAYMENT PLANS?
Towards the end of the checkout process, please choose the "PAY $0 NOW" feature to complete checkout without entering payment information. You'll find a link to a tuition assistance form in your confirmation email. Please complete that right away! We will review and process your application within 2 business days.
Together we'll find the perfect cost for YOUR budget!
WHAT IS YOUR REFUND POLICY?
At the time of registration, $50/course becomes non-refundable. Refunds will not be offered after…
Fall 2019 / No refunds will be issued after October 1, 2019. Cancellations made less than one week prior to the start of the course will incur an additional $50 penalty/course. Please schedule with care!
WHAT IF MY STUDENT IS TAKING A MORNING AND AN AFTERNOON CLASS?
Students participating in both morning and afternoon courses at Coyote are welcome to hang out here between each class. Please be sure to triple check location, as some courses are offsite.
CAN MY STUDENT LEAVE CAMPUS?
All students are required to stay on campus until their final class is complete. Please send your youth with appropriate snacks and gear to last them the full length of their Coyote day.
DOES COYOTE PROVIDE TRANSPORTATION?
Coyote isn't able to provide transportation. You are responsible for transporting your student to offsite courses.
DOES COYOTE PROVIDE BEFORE OR AFTER CARE?
Coyote isn't able to provide before or after care. Please be on time for drop off and pickup. Any students not picked up by the time the last staff member leaves will be escorted to Garfield Community Center to wait.
HOW DO I KNOW WHAT TO SEND WITH MY STUDENT?
You'll receive an email the week prior to the start of the course with class-specific details. Please be sure that you've added our email to your safe list! (info@coyotecentral.org)
WHAT IS THE ATTENDANCE POLICY?
Attendance is critical in Coyote Classes since each day builds upon the previous in order to complete a final project. Regular attendance is required. If you miss more than one session, you're at risk of not completing your project. Coyote does not offer makeup sessions and is not responsible for incomplete projects due to poor attendance. Please be sure to be here for every session to make the most of your time at Coyote!
HOW DOES THE WAITLIST WORK?
If a course is full, you're welcome to join the waitlist. All courses and their waitlists are first come, first served. We cannot overfill courses as each is capped due to safety and class quality considerations. There is no charge for joining the waitlist, but you must follow the standard registration process. If a position opens up, we will contact you via phone or email.
DO YOU MAKE EXCEPTIONS TO COURSE AGE RESTRICTIONS?
Sorry, no. All coyote courses are restricted to the ages noted.
DOES MY STUDENT NEED TO HAVE PREVIOUS EXPERIENCE?
Most classes are suitable for both beginning and returning students. Any courses with a prerequisite are clearly noted. We're unable to make exceptions to prerequisite requirements.
ARE ALL CLASSES HELD AT COYOTE?
Not all courses are held on site. While the majority take place here at coyote, we do utilize professional studios around the area for specific courses. Please pay close attention to location when registering.
More questions? We're here to help! Email: info@coyotecentral.org