TARIK ABDULLAH is a private chef who has been in the industry since 1989, working at the Napa Valley Grill, Luna Park Cafe, Earth and Ocean, Cirque de Soleil, and Serafina/Cicchetti. He was a star semi-finalist in this season's The Taste, competing on Anthony Bordain's team. Tarik has a great following for his pop-up dinners and brunches and does elaborate photo shoots for culinary publications. He regularly carves out time to teach kids at community centers & special programs.
JEMIL AZIZ is from New Orleans and has been THE Cajun chef at Seattle restaurants, including The Taste of New Orleans. A popular instructor as well, he has been teaching culinary skills at the Blue Ribbon Cooking School since 1997. Summer 2012 he hits the road – serving his mouthwatering fare out of his award-winning Cajun food truck, Jemil's Big Easy – joining the Seattle's latest cool & hot food scene!
ARIEL BANGS is a chef, writer, food educator, and the owner of Healthy Creations, a private chef company offering innovative meals from the freshest seasonal ingredients. She focuses on inspiring healthy eating that can "make the taste buds dance." She graduated from The Art Institute of Seattle in 2007 but began cooking very young and remembers dearly the aromas of her mother's healthy Italian soul food.
FELISHA BARNES is an actor, singer, and songwriter who earned her B.F.A. degree from Virginia Commonwealth University. As with her professional training, she incorporates acting, movement, voice, and speech in all of her work as an acting coach. At Stone Soup Theatre, her students developed and performed original ensemble works that regularly brought down the house. She began singing in a church choir when she was three years old and grew up to become a natural choir director under the tutelage of local legend Phyllis Byrdwell. In the past several years she has sung professionally at The Triple Door and the Folklife Festival.
RUBEN BARRON became hooked on magic as a 10-year-old. A professional magician since 1994, he performs at comedy clubs, trade shows, company or community events, and private affairs, even on the annual holiday train route to Leavenworth. He is also a popular magician for kids at parties or in schools where he captivates his audiences either performing for them or teaching them how to perform magic. He's taught Coyote kids since 2009.
Branden Clarke is IG88, a prolific solo producer and remixer. He is the primary producer for both the electrosoul goddess Shaprece and midnight hour-dwelling rap group Triceracorn. He is a performer sharing stages with the likes of Battles, Tycho, SZA and ODESZA. He Leads Ableton based workshops in the Seattle area by day, creating ambient soundscapes under the alias Swim Choir by night. From sharing sounds in a TED talk lecture, to making music for Amazon and PBS, Branden is here to offer an eclectic array on sonic creation methods
STEVE DEMAS is a filmmaker who received his M.F.A. in Media Arts Production from the City College of New York. His short films have been screened at the Seattle International Film Festival and the Olympia Film festival, as well as at Northwest Film Forum, where he has also programmed screenings of other artists' works. He has been teaching video production and editing since 2000 to students from middle school thru college age.
RANDY FORD grew up dancing in front of her TV, learning choreography from recording artists such as Aaliyah, Usher, Beyonce, and Michael Jackson. At 17 she began her formal training in dance at the UW, studying ballet, modern, jazz, and musical theater. Ford is currently an active choreographer, teacher, and performer in the Seattle area. She is a proud member of Au Collective, a Seattle based dance collective.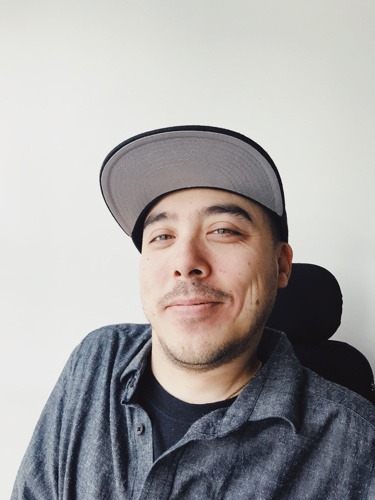 DANIEL KOGITA, aka KING KHAZM, has been a formative force in the Seattle hip Hop scene for many years as an artist, emcee, music producer, educator and community leader. He founded MAD Krew in 1995 and is executive director of 206 Universal, Seattle's premier Hip Hop organization. As an accomplished urban and graffiti artist, his artwork has been exhibited at EMP, Consolidated Art Works, and Pratt Fine Arts Center. He is also dedicated to teaching youth and has developed a powerful program for teaching graffiti arts.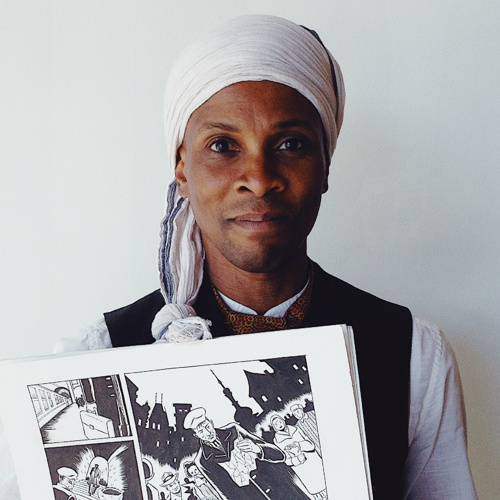 LIN LUCAS is a visual and performing artist whose comics and illustrations have appeared in The Stranger, Top Shelf Comics, Two-Fisted Science, The Psychology of Race, and Le Dernier Neurone. He is also the writer-artist of the mini-series, Creepy Joe. A highly regarded teaching artist, he has taught cartooning at the Northwest School, Gage Academy, Powerful Schools, Pacific Arts Center, Path with Art, and Coyote.
SHAUNYCE OMAR is a freelance teaching artist specializing in theatre and voice. She has taught student artists as young as 5 yrs old, to veteran performers 60+ years old. In addition to teaching, with 25+ years of experience in the entertainment industry, Shaunyce is a full time actress and voice-over talent. Her voice can be heard as the character "Madison Grant" in the STATE OF DECAY: LIFELINE video game and she has performed in 48 states and 4 countries. She also can be seen on various stages in the greater Seattle area as well as television and film.
SAMIP RAVAL is an actor and director. He has performed in major theatres in Washington DC, NC, CT, and OR, where he was an assistant director with the Oregon Shakespeare Festival. He has held workshops and residencies with theKennedy Center, Signature Theater Company, Sonnet Repertory Theater, and Emerging Artists Theater in NY. Samip wrote and directed Packing Up, which was presented at the LaGuardia Performing Arts Center and Lincoln Center Education. His short film The Faucet, written and directed by him, screened at the Oxford Film Festival and Toronto Short Film Festival. He has worked as a teaching artist with ASTEP in South Florida, New York, Kenya, and India.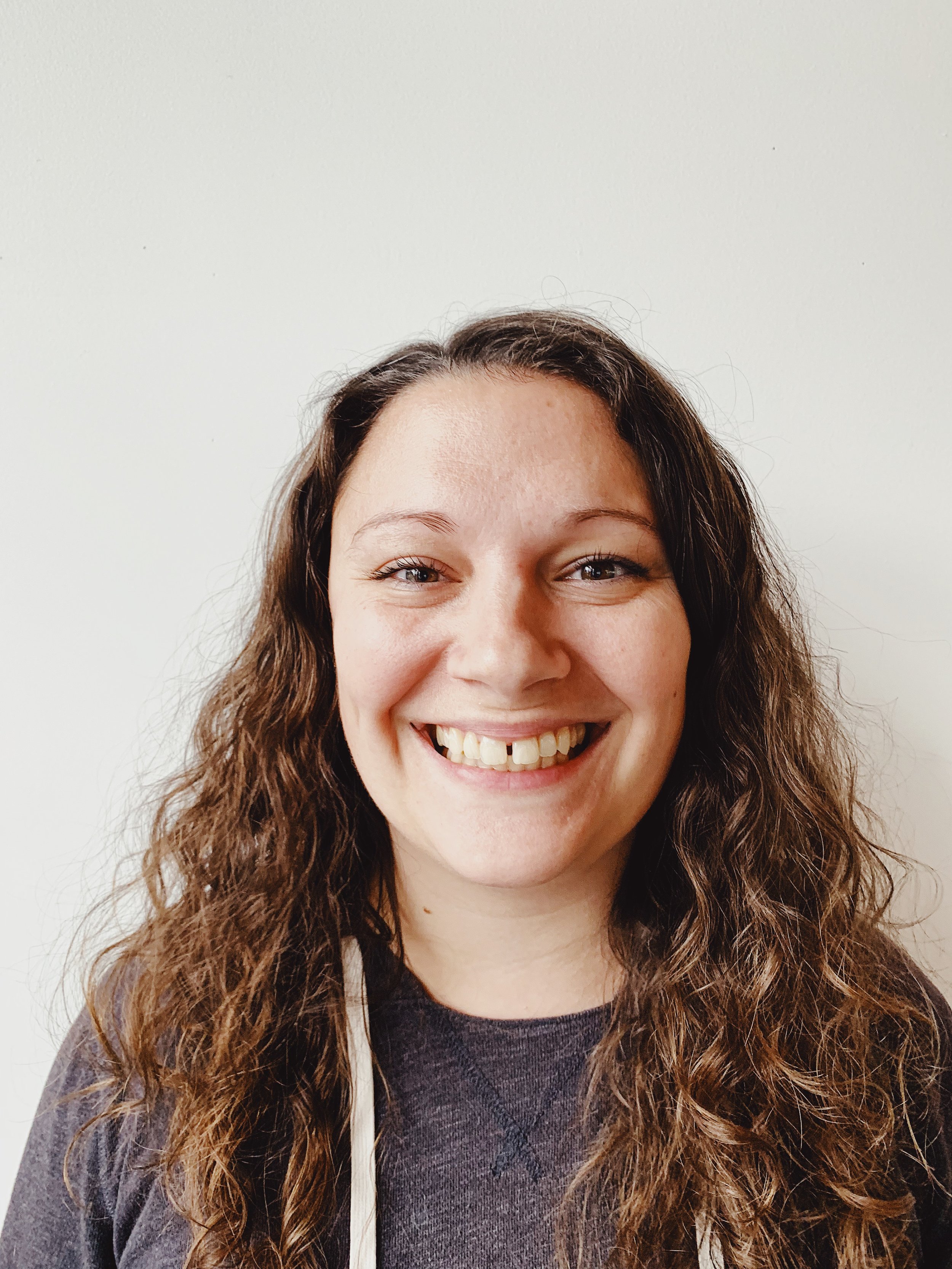 JEN SMOOSE earned her MFA in Visual Arts from the University of Chicago. She also holds degrees from American University and the School of the Art Institute of Chicago. She has held a variety of media design and content development positions, and is an experienced photographer and photo editor, having worked for the Washingtonian Magazine and Encyclopedia Britannica. She started teaching at Youth in Focus in 2016, and is a member of the 2016-17 TAT Lab cohort. Her artistic mediums include photography, sculpture, and sound installation.
OTIENO STEPHENS-TERRY is a singer, songwriter, producer and teaching artist who has worked with a variety of producers and musicians, including Owuor Arunga, Sol, Gabriel Teodros and Amos Miller. He has also been a mentor and teaching artist for the 4Culture Creative Justice Program and the EMP Hip Hop Artist Residency.
JENNIFER BENNETT is a jewelry artist whose production line is exhibited and sold nationally in many galleries and stores, and who shows locally at The Seattle Art Museum's museum store, Kobo Gallery, and Venue Ballard. In addition to making and teaching jewelry, she creates large-scale, temporary sculpture evocative of her small- scale sensibility. www.dilucedesign.com
ROBBIN CLEMENTE, aka DJ Neebor, has been creating music since a he was very young, inspired by his grandfather, a jazz band leader that migrated his family from the Philippines. Robbin started as a bell boy at 5 and picked up various instruments along the way. His musical journey is as colorful as his professional experiences, having spun for a dance troop in Boston that won the Best of Boston Award, to working professionally in night clubs in NY, CA, and MA. He is currently the DJ for Lone Wolf and Kub, a father son rap duo, sWordsCool, a rap trio consisting of Julie-C, Suntonio Bandanaz, and Ready Ron Beats. He was the touring DJ for Black Stax in 2011. He currently is the live sound engineer and Tech Manager for 206 Zulu in the famous Washington Hall, and Technical Manager for Washington Asian Pacific Islander Community in Service, a non-profit dedicated to promoting healthy after school music programs in King County. He enjoys sharing knowledge with youth when he gets the chance.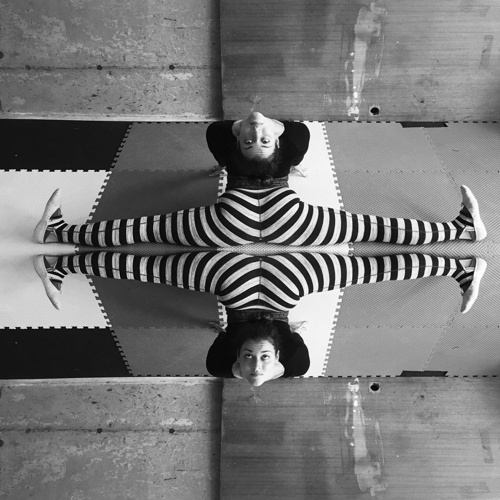 HANNAH GORDER holds a Bachelor of Arts degree in Three-Dimensional Visual Art from Evergreen State College where she focused on Apparel Design and Construction using re-purposed materials. She is inspired by found fabrics and uses creative design to breathe new life into that which already exists. She has four years of experience teaching design and sewing at the reFabulous Sewing Studio in Olympia and in the Thurston County public schools programs.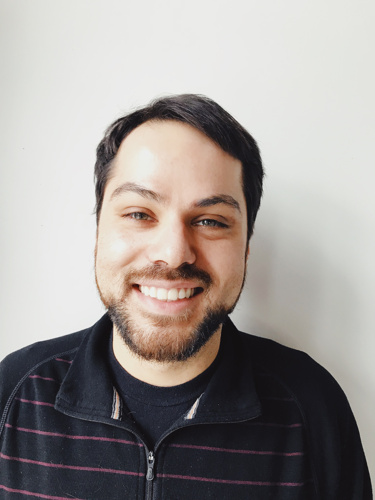 Evan Gutierrez became a glass artist eleven years ago and works with borosilicate glass on a GTT Delta Mag torch. He formed his own glass art business where he designs and creates a mixture of fine and functional art. He is a sustainability consultant for a non profit certification group and has a doctorate in environmental science. Collaboration and Innovation are central philosophies of both his professional and artistic perspectives.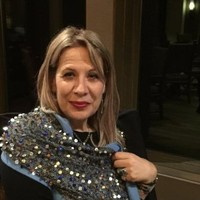 ELENA KORAKIANITOU creates jewelry in her Pariscope Studios for fine stores and museum shops, including SAM and the Bainbridge Island Art Museum. Her paintings and multimedia artworks have been exhibited in galleries and museums across the U.S. and in Europe, and locally at BAM and the former Pacini Lubel Gallery. She has inspired Coyote students to produce impressive paintings, sculptures, jewelry, & objets d'art. www.elenaarts.com and www.pariscopestudios.com
DAWNULA KOUKUL realized her passion for food very young, starting her culinary career at age 12 in a small café in Montana. She has since gained experience in French, Cajun, Italian, Spanish, Pan-Asian and world vegetarian cuisines. Formerly the catering chef at Café Flora in Seattle, she works as a private chef and teaches at the Blue Ribbon Cooking School, Powerful Schools, and Coyote.
TONY ORDUNA is a Dialtone U.S. National Champion and member of the 2012 Massive Monkees world championship crew, who has been a part of hip hop culture since his first class with DVOne at Coyote during his 6th grade. Embracing the break dancing style, he has traveled around the world for the last 11 years competing internationally, judging, and learning as much as he can about this dance and culture.
BRITT RYNEARSON, a textile artist and fashion instructor, has taught at Coyote Central for a decade. She is deeply committed to the mission of Coyote and is now serving her third year on the board. Her undergraduate in fine art at Scripps College and her graduate work at Seattle University in arts leadership have shaped a career in creative practice and artful administration. Her current fashion design work is detailed here: www.araeform.com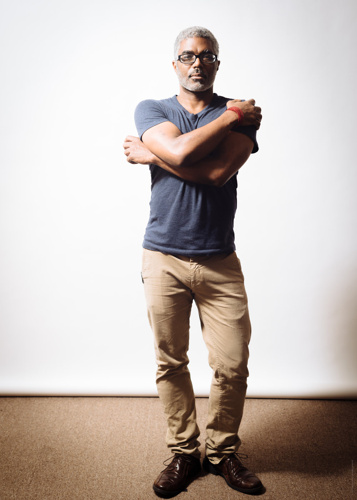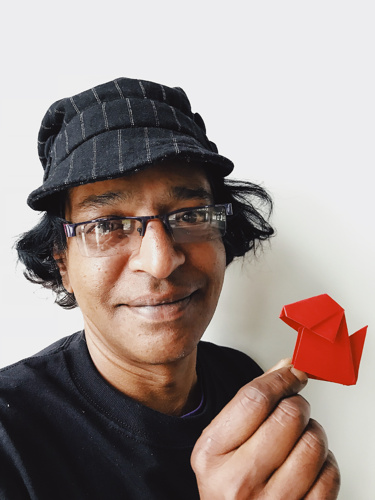 LESLIE THYAGARAJANI is an artist who has been creating, performing, and teaching special styles of artworks in virtually all mediums. He learned magic from East Indian snake charmers and a British trickster and mixes both east and west in his teaching and performing. His talents include Origami, Puppetry, Cartooning, 3D, plus his original invention of the art of "Filterism". His film, Magic Verite, is popular among all ages.
ALAIR WELLS, a metal fabricator and blacksmith, has participated in a multitude of iron casting workshops and blacksmithing events nationwide. Her mixed-media installations have been exhibited in Atlanta, New Orleans, Chicago, Minneapolis, New York, and Seattle. She has taught sculpture, blacksmithing, and iron casting classes at Pratt Fine Arts Center, Tacoma Community College, and in her shop. Alair owns her own metalworking business, Tinder Heart Metals and Design. www.tinderheartmetals.com. ; www.alairwells.com
SassyBlack, vocalist performer, producer, writer, and educator, is a multifaceted creative force with a focus in the performing and literary arts. Hailing from Seattle, this Goddess of "electronic psychedelic soul" & "hologram funk" explores sound through deep compositions. Sassy's musical journey is available for listening and purchase through Bandcamp, Spotify & all other streaming platforms.
JAMES BRANDALISE, architectural designer and furniture maker, is also proficient in metal arts. He spent fourteen years as a professional restorer of antique furniture, preparing it for market. As a craftsman who has gained extensive knowledge in woods and styles of furniture, including current, vintage, and antique, he brings a wide array of skills and knowledge to his teaching. He is also a metal fabricator both for his own art and other artists.
CHLOE COLLYER is a freelance photographer and a 5th-generation Seattle-ite with a degree in commercial photography from the Seattle Central Creative Academy. After 10 years of studying photography all around the Puget Sound, Chloe has now dedicated her life to telling the stories of others, by photographing issues of human rights for many local news sources.
ANN FASANO has been doing hands-on explorations in art, science and play with young people since 2002. Her professional mediums include drawing, printmaking, sculpture, outsider art. She is now lead after-school enrichment teacher at The Bush School in Seattle.
LATWON ALLEN became a serious dancer in his childhood, eventually focusing on tap and hip hop. He qualified to study in Master Classess with several tap greats including Savion Glover, Mia Jenkins, Jason Samuels Smith, and Dianne Walker. He's performed in the Chicago Tap & LA Tap Festivals and has also focused intensely on hip hop to enrich both forms. He began teaching in 2008 at Northwest Tap Connection and since then, the Seattle Theatre Group for DANCE THIS. He currently teaches dance at Spectrum Dance Studio, Northwest Tap Connection, and in several public school programs through Ewajo Dance Studios.
LILY HOTCHKISS is a visual artist who teaches design and 3D studio arts design for living and model building at Seattle Academy where she teaches visual arts to 6 – 12th grade students. She also facilitates the PlayLab at the Center for Architecture and Design. She loves working with youth and helping them discover and share their voices, not only with technique and skill based instruction, but more importantly, by pushing back at the world around them, demanding to be heard, seen and valued.
GABRIEL HERBERTSON is a multidisciplinary artist and IT professional who teaches Graphic/Web Design, Video Game Development and Animation, and Math. He is an aspiring photographer and screen-printer and a student of 3D modeling and animation for image and video production, focusing on compositing and computer generated image/object production, with AfterFX and Blender.
JONAH KOZLOWSKI specializes in documentary storytelling and has 6 years experience working with youth in innovative media programs. At Tincan in Spokane his students produced award-winning documentary shorts, news broadcasts, and music videos. He has worked in seven countries and continues to work locally and internationally, most recently helping to build the Seattle-based non-profit, ChangeStream Media.
JOHN PHOENIX LEAPAI is a songwriter and music producer who has performed at the Seattle's International Film Festival Gala, toured the West Coast with internationally known Island Reggae artists, Sammy J, Tenelle, and FIJI. He has written and produced music for the Seattle Soul band, Peacemaker Nation, Average Joe, and hip hop duo, Common Tratez. Co-founder of The Trackademics Project, John has taught music production since 2009 and continues to help young people find their voice through the power of music. www.thetrackademicsproject.com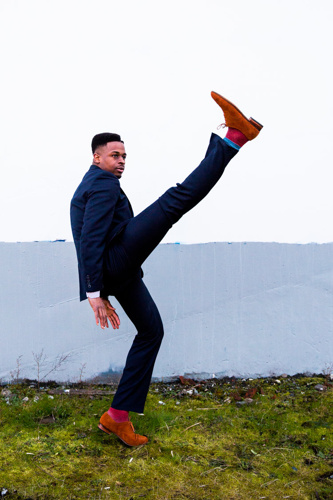 JOSHUA MCLEAN has been dancing since he was five years old. He started dancing Lindy Hop in 2011, and has traveled to Chile, Spain, Sweden, Canada, and all over the US to teach and perform Lindy hop, Charleston, and Solo Jazz. In the classroom, he enjoys focusing on rhythm, fluidity of motion, balance, and partnering technique. Some of Joshua's favorite accomplishments include being honored as a Frankie Manning Foundation Ambassador of Lindy Hop, performing in the Lindy Focus New Year's Eve Show, a short interview with the NY Times, and teaching swing dance for Campfire USA's 103rd birthday celebration. TV appearances include "Bienvenidos!" (Chile), "Good Morning NOLA" (Louisiana), and "Best Western: Victory Dance
ELIZABETH PECKHAM is owner and creator of Heavenly Chocolates, which was established in 1995 and has both national and international sales. Her classic line of chocolates is featured in select stores locally and has been featured in print & on radio. She began teaching chocolate-making classes in 2001, and has since expanded to desserts and savory, teaching at culinary schools, commercial venues, universities and in private settings.
GAVIN REUB is Artistic Director of The Seagull Project where he has directed works at ACT Theatre, the Ilkhom Theatre in Tashkent Uzbekistan, has been awarded the 2015 Gregory Award for Outstanding Production and the Seattle Times Footlight Award for The Three SIsters. Gavin is the Director of Creative Development for Umbrella Project, which promotes new plays. He graduated from the Univ. of WA and was a member of the 2014 Lincoln Center Directors Lab.
JOVELLE TAMAYO is an independent visual journalist currently based in South Seattle, where she is pursuing personal projects about race, immigration and women, and documenting her quickly changing community. Her photos have appeared in outlets including BuzzFeed News, Seattle Weekly, The New York Times, The Seattle Globalist, Esquire, The Star-Ledger, and GMNews.com. Jovelle is excited to empower the next generation of talented storytellers, who will — without doubt — make waves in our media landscape.
LIZA VONROSENSTIEL is one of Coyote's first painting instructors and has been the lead artist for many Hit the Streets and CityWorks projects. Her paintings have been shown in major galleries around the country, and she has received painting grants from all of the local arts commissions. Her paintings are in the collections of Microsoft, University Hospital, and Seattle Children's Theatre.
MARTHA CHAUDHRY is a photographer and mixed media artist who returned to Seattle after spending 22 years living and working in Asia where her work has been in numerous group shows in that region of the world and is also in private collections in Asia, Europe and the USA. She has worked with young people in many countries, using art and photography to break through cultural and economic barriers. Her fine art work is wide ranging complex, often a mystery as to how she has accomplished it.
CHERYL DELOSTRINOS has had the privilege of studying ballet, modern, hip hop, tap, jazz, lyrical, and contemporary dance for over 20 years. She has performed works for Au Collective, The Ailey School, Doug Varone and Dancers, Alonzo King Lines Ballet, Pat Graney Company, Sonia Dawkins Prism, ABT Detroit, and the Chamber Dance Co. She is the Artistic Director of Au Collective, a Seattle based dance collective that centers POC artists, queer artists, and women artists at the forefront of everything they do.
PATTI CROWLEY hosted her first dinner part at the age of 13, grew up deeply engaged in the kitchen, and eventually graduated from the Culinary Arts School at Johnson and Wales University in Rhode Island. She has spent the major portion of her professional career in catering and event planning. Beginning in 2016, she became a chef instructor at the BlueRibbon Cooking School here in Seattle where she is known as an excellent instructor who obviously enjoys watching her students develop their love of cooking.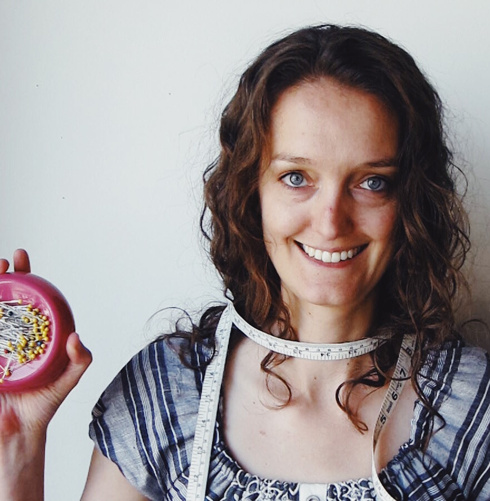 ANGELA FLOWERS earned a degree in Fashion Design from the Art Institute of Seattle. Well-versed in fabrics, weave, form, angle, texture, sculpture, and color composition, she has specialized in costume designing and sewing. She's worked for community shoots and for regional theaters including Teatro ZinZanni. Her teaching includes many problem-solving sessions with young people designing challenging fashion.
WILLOW HEATH has been exhibiting her paintings in galleries for fifteen years. Her visual art is composed mostly of vivid portraiture pieces, each displaying a keen eye for detail and love of saturated color. She is currently working on illustrating and writing her childhood tales and teaching illustration and painting courses at Gage Academy of Art, Coyote, and many Seattle public schools. She has been teaching for over a decade. www.willowheath.com
DAVID LASKY has been writing and drawing comics for over 20 years. He co-authored the graphic novel "Carter Family: Don't Forget This Song," which won comics' Eisner Award in 2013, and also, the historical graphic novel for middle-grade readers, "Oregon Trail: The Road to Destiny." He has been teaching the art of cartoon drawing through Arts Corps, Hugo House, Gage Academy, King County libraries, the Kirkland Arts Center, and EMP.
JULIE LITTLE has been teaching the culinary arts for 15 years. She is a chef/instructor at the Blue Ribbon Culinary Center, and launched a food truck in Seattle, Jemil's Big Easy, four years ago with fellow chef Jemil Aziz. She is also a partner in Terra Plata restaurant at Melrose Market in Seattle. Julie studied cooking in Thailand, Malaysia, Italy and France. She has also been on the Board and Advisory Committee with Coyote Central for many years.
DONNA MOODIE opened her first restaurant, Marco's Supper Club, in Belltown in 2003 and relocated to Capitol Hill in 2011 where she opened Marjorie's, named after her mother. Growing up in Jamaica and cooking with her mother, she quickly gained respect for "scratch" cooking, using ingredients supplied by local farmers and merchants whenever possible. In 2015 she introduced her mother's famous plantains to the commercial market. Called Miss Marjorie's Steel Drum Plantains, they are sold in select grocery stores and small markets in Seattle and across the US.
ANDREW PETERSON combines his background in engineering, electronics, and art to create multi-disciplinary workshops that rely on creativity and problem solving. He has received generous funding for his projects from the Seattle Office of Arts & Cultural Affairs, 4Culture, and Artist Trust. He taught arts programs with SEEDArts, Sanctuary Arts Center, Urban Impact, WA State University, and teaches currently at Seattle Pacific University, Northwest School & Coyote.
TIMOTHY SICILIANO is a painter, installation, artist and stage designer. He trained in theatre at NYU. As a set designer he as created the sets for four plays at New City Theatre in Seattle, and most recently, for Janice Finley & Pat Graney, the sets for "The Skriker" at the Erickson theatre. As an artist he has illustrated for the New York Times, designed graphics for big events, including Seattle Center, and has exhibited his paintings, most recently in the Ark Angel Gallery in Palm Springs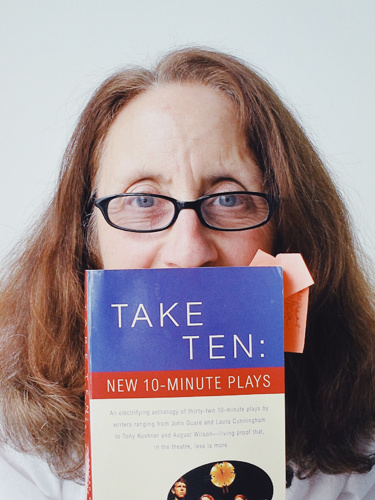 ANN TEPLICK is a poet, playwright, and prose writer who has an MFA in creative writing from Vermont College of Fine Arts. For the past 19 years, she has been a teaching artist writing with youth in schools, hospitals, psychiatric units and juvenile detention centers. Her plays have been showcased in Washington, Oregon and Nova Scotia. She is a Jack Straw and Hedgebrook Fellow.
ELON WAGONER completed his chef's training at the Seattle Culinary Academy before working in fine restaurants and inns in CA, NY, and Alaska. He returned to Seattle to become the banquet chef at the Seattle Culinary Academy. He has recently been the executive chef at University House in Issaquah. Many years age he taught cooking classes for Coyote when adequate kitchens were hard to come by, and he made it work as a gifted teacher.
*All teaching artists + staff are required to complete a background check prior to employment.
BIKE WORKS, an organization established in Columbia City, has been working for kids, bikes, and community since 1996 and is centered around bicycles in a way that combines youth development, community engagement, bicycle recycling and a social enterprise bike shop to help build a sustainable & healthy community. Coyote and Bike Works first formed a partnership in 2012 to bring Bike Works programming onto Coyote's campus.
NORTHWEST FILM FORUM is Seattle's premier film arts organization that screens over 200 independently made and classic films annually, offers a year-round schedule of filmmaking classes for all ages, and supports filmmakers at all stages of their careers.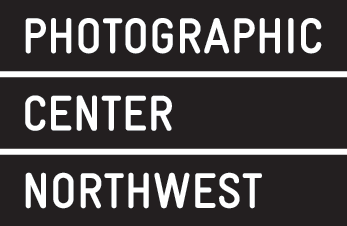 PHOTOGRAPHIC CENTER NORTHWEST
PHOTOGRAPHIC CENTER NORTHWEST is a regional leader in the education and promotion of art photography in the Northwest and offers courses and workshops to novices as well as professionals. Its gallery presents works of internationally renowned photographers.
SEATTLE GLASSBLOWING STUDIO
SEATTLE GLASSBLOWING STUDIO is an interactive art gallery and creative studio offering high-quality, custom-made glass art products made in the pacific northwest and nationally. SGS provides an opportunity for all ages to experience, learn and enjoy glassmaking techniques.